With the world population expected to rise to 9.7 billion by 2050, food production will need to keep pace, and experts believe the Ocean can provide much of the sustenance we need. The second story in our two-part series on aquaculture focuses on the opportunities for significantly scaling up fish farming.
Aquaculture, or fish farming, is one of the fastest growing food-production sectors in the world, according to the Food and Agriculture Organization (FAO), reaching an all-time record high of 114.5 million tonnes in 2018. Asian countries continue to account for the vast majority of farmed fish production, some 90 per cent over the last two decades and, since 2016, aquaculture has been the main source of fish available for human consumption.
Overfishing of wild fish is an ongoing problem, and the FAO warned in its 2020 World Fisheries and Aquaculture report, that the status of fish stocks are deteriorating: around 30 per cent are not within biologically sustainable levels, and some 60 per cent are at near capacity.
Aquaculture is expected to further dominate the seafood market in the coming years and, in the same report, the FAO declared that it could have a transformational impact on the way we feed the global population, if it is managed sustainably.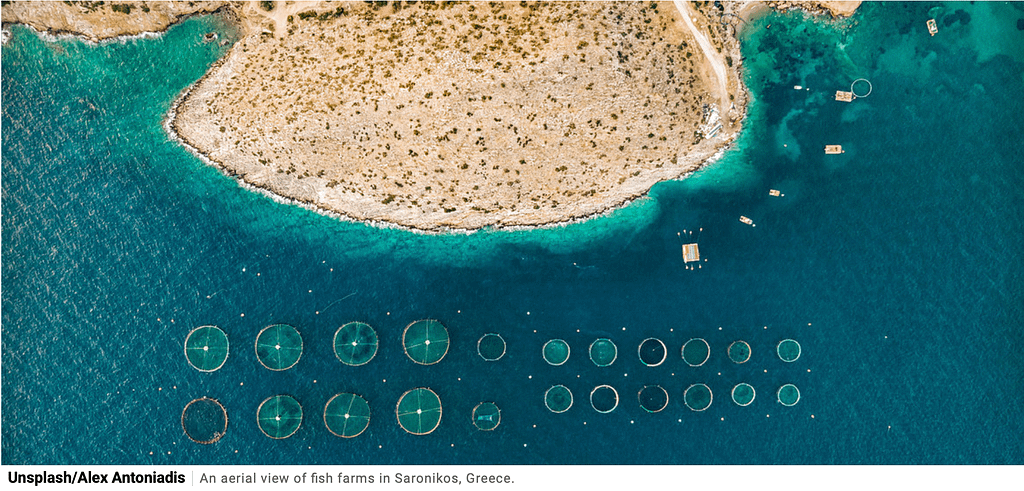 Persistent environmental challenges
Wenche Grønbrekk is the chairperson of the United Nations Global Compact Local Network for Norway, a group of private companies that have agree to work towards the UN's Sustainable Development Goals (SDGs). She is also an executive at salmon farming company Cermaq, which is based in Norway, Chile, and Canada. She says that the amount of seafood currently farmed could, in fact, be sustainably increased six-fold, given the right conditions.
However, she acknowledges that environmental challenges persist. The detrimental effects of aquaculture include the destruction of marine habitats, the use of harmful chemicals and veterinary drugs, and the production of waste.
"The farmed fish industry is still relatively young and, despite the bad reputation it has had, it has developed a lot. Today, it has a strong focus on sustainability, and salmon farming, for example, is the most technologically advanced form of aquaculture. I've been encouraged to see that there is a real will to lift standards in the industry, and an understanding that, by working together on sustainable development issues, we will all benefit."
Cermaq is a founding member of Seafood Business for Ocean Stewardship (SeaBOS), an industry group that is supporting the UN Global Compact's Sustainable Ocean Business Action Platform, which promotes the central role that seafood has to play in feeding the growing world population.