Concentrated ownership, socio-emotional wealth and the "Third Possibility": Bringing society back in
Abstract: Concentrated ownership implies greater alignment between ownership and control, mitigating the agency problem. However, it may also engender governance challenges such as funds appropriation through related party transactions and the oppression of minority shareholders, especially in the context of weak legal systems. We draw from legal theory (the tradeoff controlling shareholder model and private benefits of control) and from organization theory (socioemotional wealth), to suggest that concentrated ownership can be beneficial in both robust and weak legal systems for different reasons. We advance theory on the effects of controlling shareholders and suggest that the longer-term outlook associated with engaged concentrated ownership can aid the shift of the corporation towards Berle and Means' (1932: 355) "third possibility" of corporations serving the interests of not just the stockholders or management but also of society.
More about the speakers: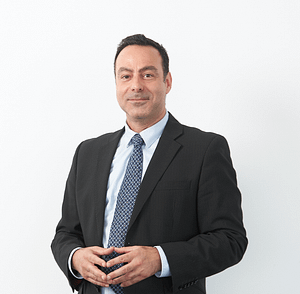 Loizos Heracleous is Professor of Strategy and Organization at Warwick Business School, and Associate Fellow at Said Business School and Green Templeton College at Oxford University. He earned his PhD from the University of Cambridge, and received a Higher Doctorate (DSc) from the University of Warwick for lifetime contributions to his field. He researches and teaches about strategy, corporate governance, discourse, and organization change and development. His research has been published in 10 books and over 80 research papers, in journals that include the Academy of Management Journal, Academy of Management Review, Strategic Management Journal, MIS Quarterly, Harvard Business Review and MIT Sloan Management Review. His work has been honored by three Best Paper Awards from the US Academy of Management and by three awards from Emerald. He is a recipient of the Douglas McGregor Award from the Journal of Applied Behavioral Science and he has served on the editorial boards of several leading journals. He has worked with the senior managers of several blue chip corporations and agencies and is regularly quoted in business media. More information about Loizos' work can be found at www.heracleous.org, www.janus-strategy.com and at his Twitter feed @Strategizing.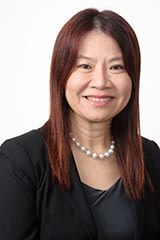 Lan Luh Luh
has a PhD (Business Policy) from the National University of Singapore (NUS) and a LLM (First Class) in Commercial Law from the University of Cambridge. She currently holds a joint position with both the NUS Business School and Law School. She specializes in company law, corporate finance law and corporate governance. She has published in both internationally-ranked management and law journals such as the Academy of Management Review, Harvard Business Review, Journal of Public Policy and Marketing, Journal of Business Law, and Singapore Journal of Legal Studies. She was a contributor to Walter Woon on Company Law, rev 3rd ed (2008) and Woon's Corporation Law. She teaches Corporate Law and Finance, Corporate and Securities Law and Corporate Governance at both the undergraduate and graduate levels, including the joint-degree UCLA-NUS Executive MBA programme. She was the Assistant Dean at NUS Business School (2008-09) and the Deputy Director for the Centre for Commercial Law Studies which has been renamed the Centre for Law & Business (2012-2015). She is currently a member of the Charity Council advising the Commissioner of Charity on key regulatory issues.