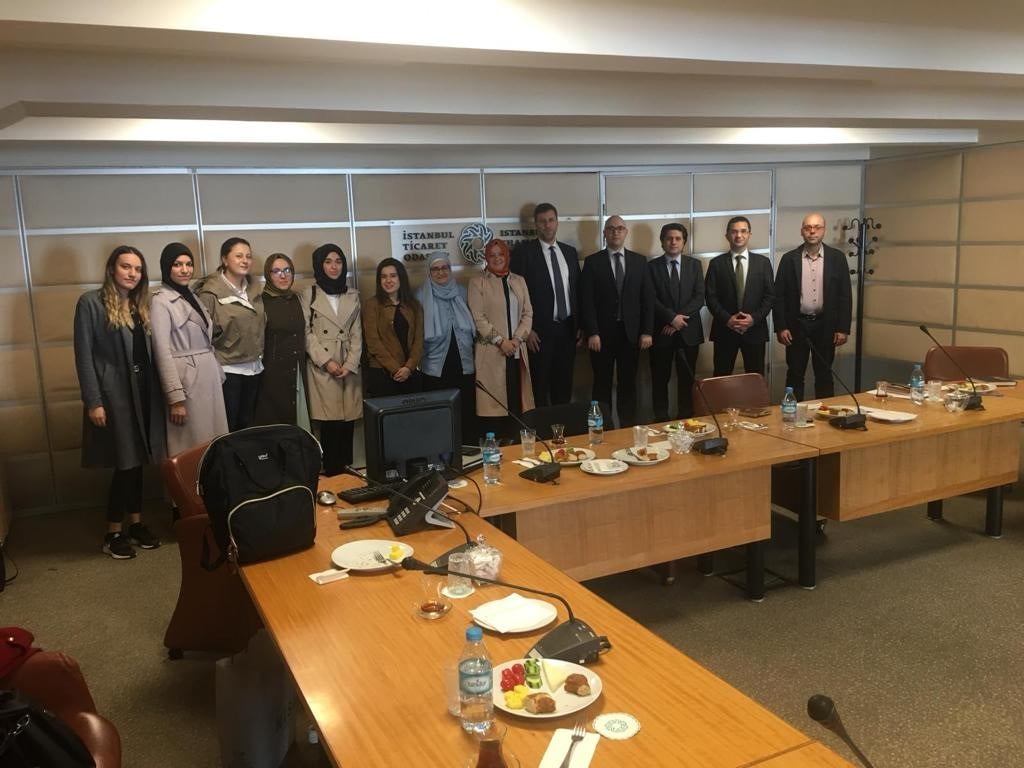 Istanbul Chamber of Commerce: The Newton Fund SDGs Project Workshop
The meeting started with an introduction by Prof. Ahmet Aysan on the United Nations 2030 Agenda for Sustainable Development Goals. The Agenda was adopted by all member states in 2015, and calls for urgent action in a worldwide partnership. The Agenda acknowledges that ending poverty and other deprivations should go hand in hand with policies which enhance health and education, decrease inequality and stimulate economic growth, whilst also addressing climate change.
Prof. Omneya Abdelsalam then discussed the SDG project and the aim to help firms' implementation of SDGs by increasing their understanding of the goals. She explained the 17 SDGs, the relevant targets and indicators, and how to measure contribution to the SDGs with the UNCTAD & Compass indicators.  Moreover, she showcased the impact of measuring contribution on firm stability through her research paper titled: "Does SDG performance Influence Firm Uncertainty? A Global Analysis".
Finally, Mr Alper Uzunyol from the Istanbul Chamber of Commerce (ICOC) shared ICOC's projects that contribute towards the SDGs, such as establishing Commerce Universities in Istanbul, contributing to regional trade – SDG 8 'Good Jobs and Economic Growth', as well as SDG 4 'Quality Education' through both Commerce Universities and high schools established in the Eastern part of Turkey by ICOC.
By the end of the meeting, research students were assigned to four projects with organisations in Istanbul. The research projects involve assessing the contribution of ICOC,  Istanbul Chamber of Industry, KuveyTurk Participation Bank Group and MUSIAD (Independent Industrialists' and Businessmen' Associations Group) towards the SDGs.