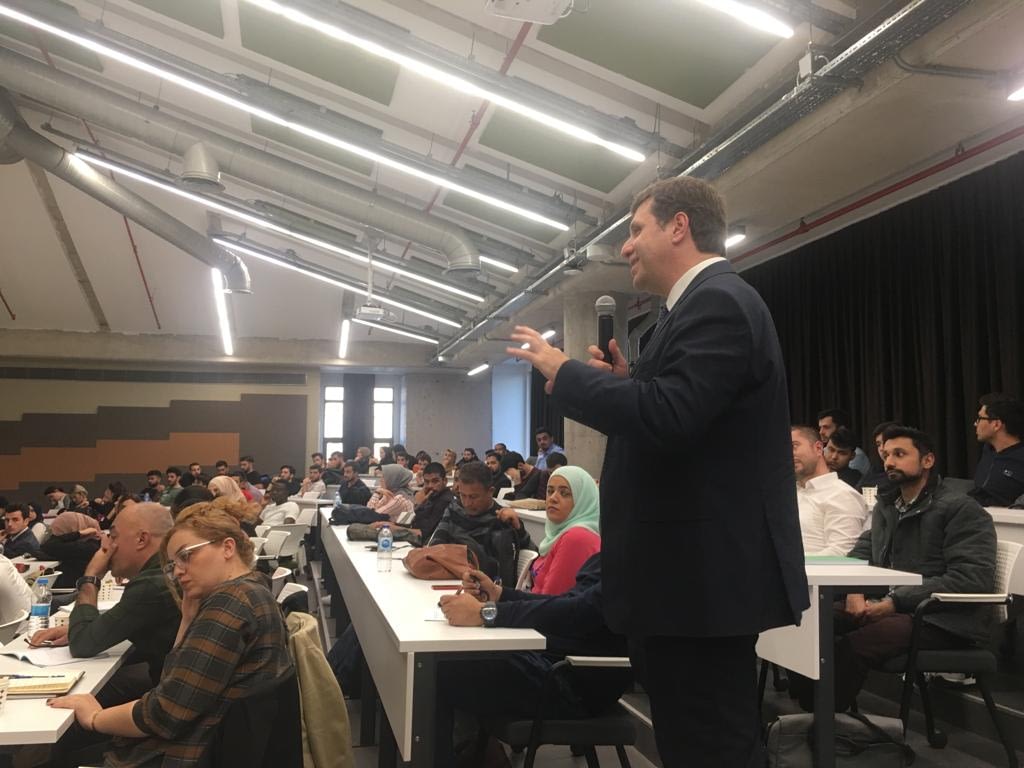 Workshop on Reporting on Sustainable Development Goals: An Integrated Reporting Approach
This event was held at Istanbul Sehir University, as a full day event from 9am to 5pm. The event was well attended, with research students from various backgrounds such as Pharmaceutical Sciences, Mathematics, MBA and Engineering students. The first session started with an introduction to the Sustainable Development Goals (SDGs) project, and discussed the projects aims, i.e., to assess firms' contributions towards SDGs using the Integrated Reporting tool. Prof. Abdelsalam outlined the primary purpose of an integrated report: to explain how an organisation creates value over time to financial capital providers by combining quantitative and qualitative information. Moreover, she emphasised why company SDG contribution is critical to promote SDG oriented decision making by investors and other key stakeholders, as well as behavioural change at the enterprise level such as SDG oriented corporate governance. Finally, Prof. Abdelsalam explained the core SDG indicators by UNCTAD.
In the second session, Prof. Abdelsalam reviewed Universities' contribution towards the SDGs. She discussed the Times Higher Education's 'University Impact Rankings' that aims to highlight the Higher Education Sector's contribution towards the SDGs. To participate in the ranking, universities were invited to submit data of their contribution towards SDGs, which should fit with local priorities and is backed by evidence. Universities are required to submit a minimum of 4 SDGs, with one being Goal 17 (Partnerships for the Goals). She suggested that this league table is an opportunity for universities to shine on aspects not covered in other well-known university rankings.
In the last session, students introduced themselves and explained their research interests for their Master's theses. Many of them had become interested in the SDGs as a result of this session and sought advice on how to conduct their research in this topic. Prof. Abdelsalam recommended research topics and research methodologies to guide students in their research.
Please contact us here if you would like to receive the presentation.