The Sustainable Development Goals (SDGs), effective as of 2016, are a set of 17 global goals designed by the United Nations General Assembly to help achieve the 2030 Agenda for Sustainable Development. They are an interconnected set of goals, recognising that development is a multidimensional concept that requires simultaneous efforts towards economic and social objectives as well as the wellbeing of individuals and societies. Moreover, the goals recognise that development can only be successfully advanced through partnerships between governments and the involvement of all sectors, and hence are adopted by all member states to ensure global action and multi-level change. The SDGs provide a unique opportunity for governments across the globe to advance their development objectives both at national and international levels, and provide a clear framework for policy making.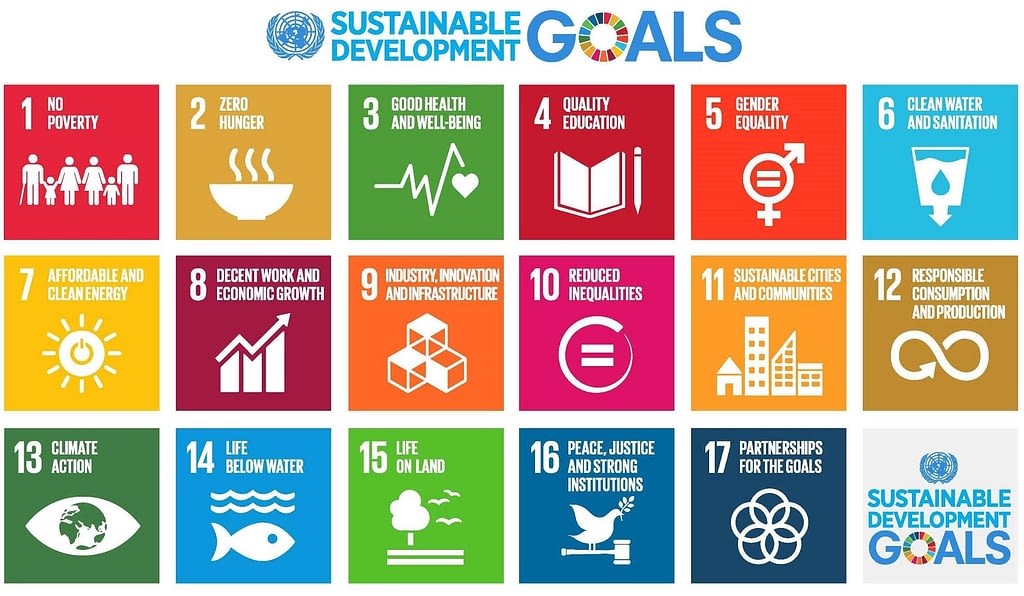 The 17 SDGs are each accompanied by targets, totalling 169, to be achieved by 2030 that highlight the importance of human rights, protecting the planet, alleviating poverty, improving health, eliminating inequality and restoring peace worldwide through the contribution of all countries in a cooperative and sustainable manner. Please click the following SDGs to learn about each of them and their associated targets:
Moreover, the United Nations SDG indicators website highlights the indicators associated with the targets, to better measure the implementation of SDGs, and uploads annual reports to showcase global progress.
For more information on SDGs: